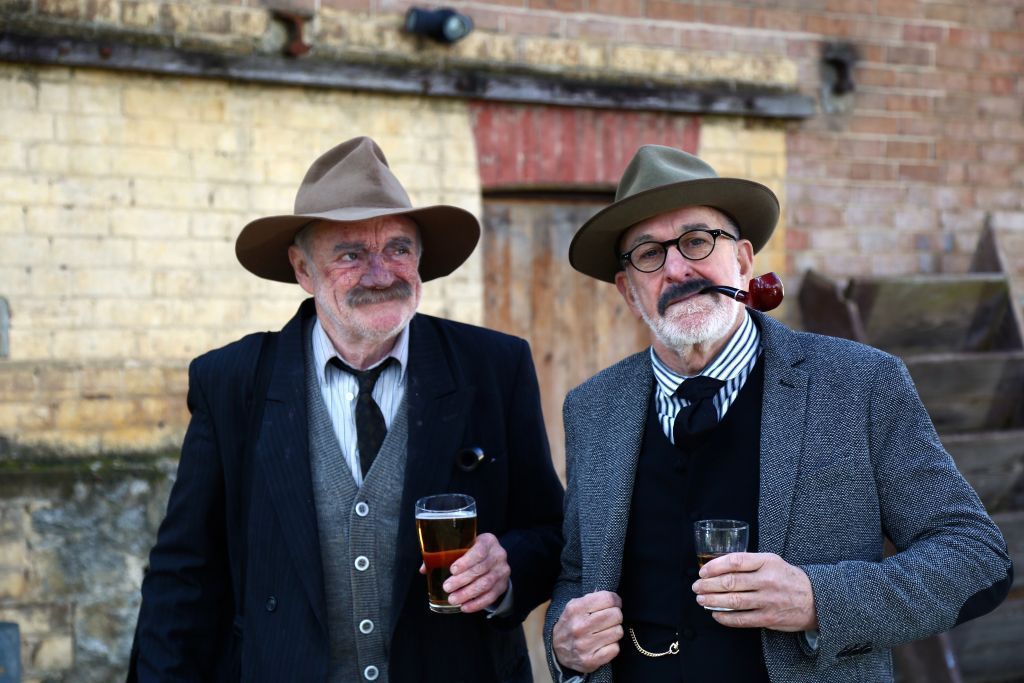 Dead Men Talking
19 July, 2019 @ 6:00 pm

-

8:00 pm

|

$30
DEAD MEN TALKING was first brought to the stage in March 2015 and during that year it notched up 40 performances, the majority were 'house full' shows. Several venues added an additional show by public demand. The 90-minute play, written by and featuring Max Cullen and Warren Fahey, has proven to be a popular success. The spirit of the two poets continues,
ABOUT THE SHOW
Henry Lawson and Banjo Paterson left extraordinary legacies to Australia and they should never be forgotten. As the world increasingly succumbs to the never-ending and somewhat inevitable pressure of 'one world culture' it is vital that small nations like Australia fight back to show their uniqueness. Our national identity was born in the bush and is one of feistiness and determination where pioneers battled with bushfires, floods, droughts, insect plagues and, quite often, authority and the banks. They also fought loneliness and despair but somehow-or-other came out the other side to build this great nation.
Lawson and Paterson emerged at a time when we needed masterful storytellers who would talk to us in our own language and at our own level. They both took the old bush stories and songs and gave them back to us in a colloquial literary catalogue that bridged the gap between bush and city. They gave us a unique voice that still rings true blue today.
Dead Men Talking is a 90 minute stage musical devised by Max Cullen and scripted by Max Cullen and Warren Fahey.
The lively one act show finds the two legendary literary figures having a casual drink at the Leviticus Bar & Grill, Heaven's Gate, and yarning about their legacies. Slightly cantankerous, yet grateful of their old friendship, Henry Lawson (Max Cullen) and A. B. 'Banjo' Paterson (Warren Fahey) discuss each others lives including their famous 'War of Words' in The Bulletin. They recite poems, sing songs and generally banter – and have a laugh about life's changing circumstance.
Dead Men Talking appears to have hit a solid nostalgic note with audiences who delight in seeing Lawson and Paterson strutting the centre stage and the show has (to use an old show biz phase) "has been packing them in" across Australia. The veteran actors have committed to perform the show "for the next couple of years".
Share This Story, Choose Your Platform!