Folk Musicians in Newcastle and the Hunter Valley
This is by no means a complete list. If you know of an musicians that would like to be on our list please send us their details from our CONTACT PAGE.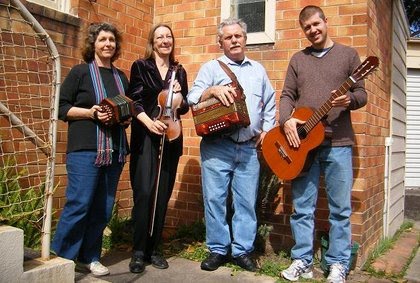 Walcha Road
Newcastle based band that plays a range of dance tunes from Australia and abroad, but the core of their repertoire is traditional Aussie music. Joyful, sweet and wild music from the really good old days!
Larry Hughes
A prolific and well-respected independent musician proficient in many genres Larry Hughes has been playing professionally for 20 years.
From Newcastle on the East Coast of Australia he has toured widely around Australia and Asia. A singer/songwriter, Larry plays a vast range of styles and musical instruments: electric and acoustic guitars, violin, mandolin, harmonica, piano, bass and five string banjo, dobro.
www.myspace.com/larryjhughes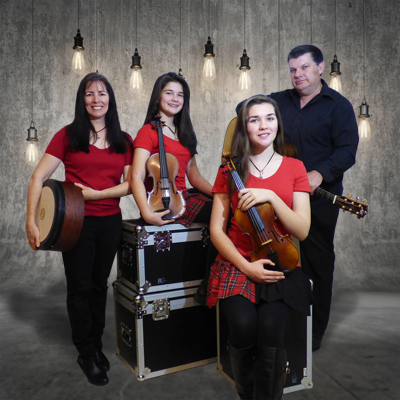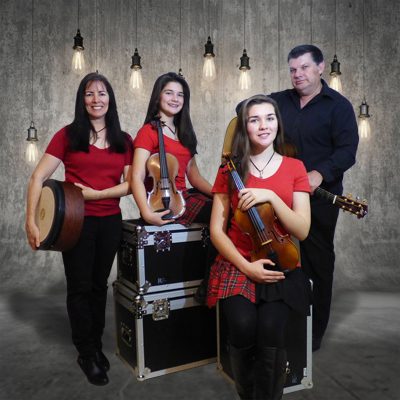 String Loaded Celtic Fiddle Band
Be prepared for spontaneous bouts of happiness! Join this award winning family band for an intimate and outrageously fun Irish-Scottish-Bluegrass fiddle and song experience. Traditional and modern jigs, reels and Irish songs served up with spice and a good dash of rock n roll energy from Ray, Jen and teenage fiddle superstars Gabi & Liv. This world traveled, award winning group blend fiddles, guitar and bodhran into one happy brew of uplifting melodies and rhythms. "Listening to String Loaded perform is like an anti-depressant delivered through your ears direct to your brain!" The Herald Sydney
Their obvious love for each other and the music is infectious – their soul aim is to spread the love and fill your heart with joy.
String Loaded have won many awards including Australian Celtic Artist of the Year, Australian Celtic Celtic Instrumentalist of the Year, Australian Celtic Group of the Year and Australian Celtic Album of the Year. They have performed at Festivals, concerts and private parties around the world including the Edinburgh Fringe Festival.
www.facebook.com/stringloadedcelticfiddleband
The Collectables
Flower Power performance of folk music covers from the 60's from Peter, Paul and Mary, the Mammas and Pappas, and others.
This is a four piece band rich in harmonies and hipsters. Great sing along band.
Phone:  Bilbo 0410 584 533
Bluesmen
Authentic interesting old blues with "some motion".
Enjoy Robert Johnson, Leadbelly, T-Bone Walker favourites and much more, on guitars, banjo and harmonica.
A three piece group based in Gosford.
Phone:  Graham Black (02) 4329 5333